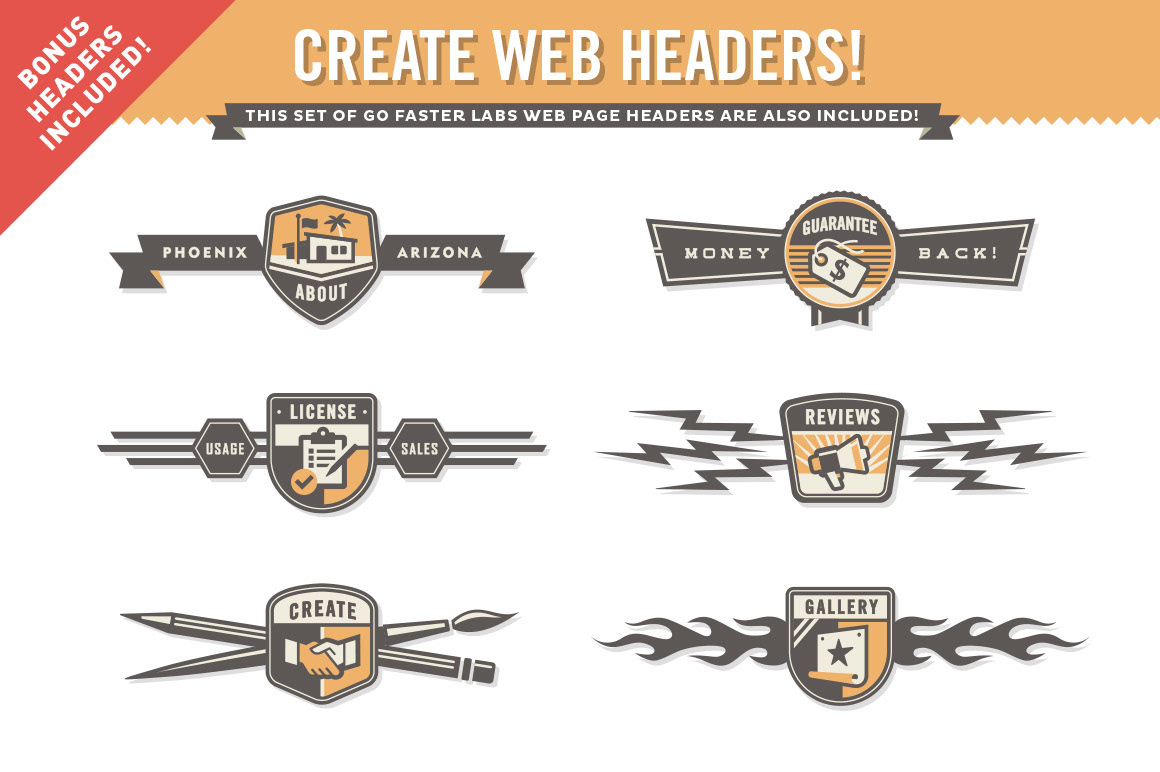 I am CONSTANTLY in need of quick logo or badge solutions for impatient, screaming clients that need solid concepts on crazy quick turnarounds!
So... I dedicated myself to creating & compiling a reliable set of modular badge components to have on hand for such occasions. This set can be used "as is" or mixed & matched with your own ideas, concepts, palettes and fonts. 
This fun & versatile Badge Kit has COME TO MY RESCUE over and over! 
Purchase this set of easily customizable badges and keep them handy! Blow your client's mind by quickly building stellar badge creations, web page headers or logo sets on demand!
Perfect for use on Stickers, Pins, Patches, Logos, Labels, Invitations, T-Shirts, Branding, etc…
• 12 Amazingly Editable Retro flavored badge base frames.
• 24 Fantastic Icons to easily drop into your badge creations.
• 12 Texture Backgrounds to drop behind your icons.
• 12 Ornamental Embellishments for your badges.
• 9 BONUS Web Headers directly stripped from the Go Faster Labs site!!!
• Organized Scalable Adobe Illustrator vector art files. (CC15 / CS6 / ai10)

You can purchase this Badge Builder Kit package at my online store on Creative Market: