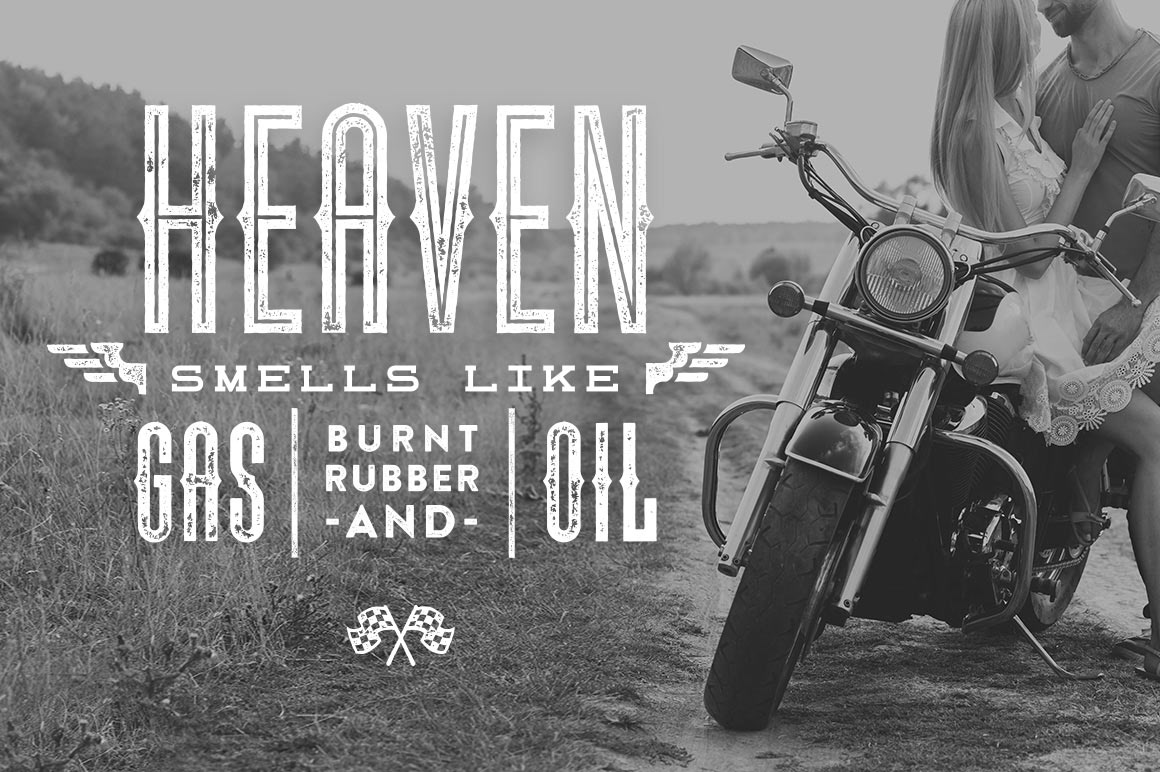 Clutch is a clean inline & solid headline typeface, with irresistibly textural, eroded versions to match! 
The inspiration to create this font family came from my love of retro motorcycle parts, greasy American 'dive' bars, antique machinery & rockabilly album covers.
There are so many wonderful characteristics about typography from these 'worlds' that I couldn't wait to combine some of them all into a new font that was a bit more geometric, modern and polished enough to use for branding purposes.
After seeing the final result, I knew I HAD TO create a matching eroded (Rough) font set to match the solid & inline versions, for use in more playfully gritty logos, layouts and type treatments.
You can purchase this font & icon package at my online store on Creative Market: